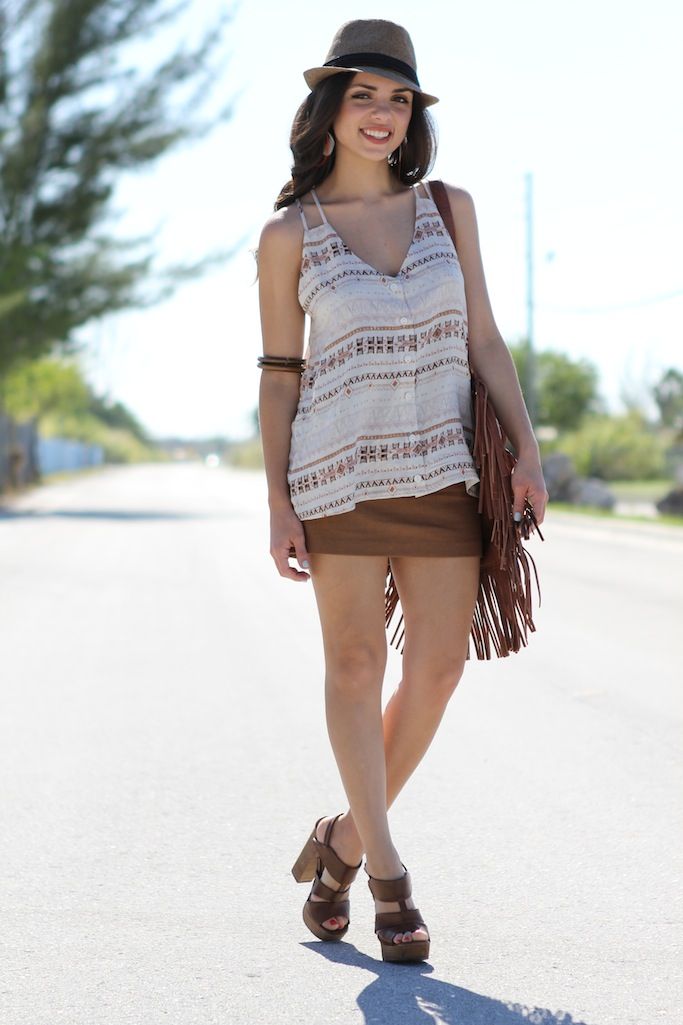 I did this look completely around the top- I guess I felt inspired by the earth tones and tribal print of it (and what's more tribal that the print + fringes + feathers). At the beginning of this week, Miami was a little chilly (at least for "almost-May")- but by Thrusday, everything was back to normal. I wore this to go to a smoothie place around my house with Chiqui and Gaby, I swear they have they most delicious banana bread! Right now, I have no idea what's going on with my blog (all I can see is error in the pictures) but I asked on Twitter and everyone told me it looks fine! If you see anything weird, please let me know! Hope you liked the outfit! HAPPY Friday and have an amazing weekend!
_________________________
Este look lo nice totalmente alrededor de la camisa, creo que sus tonos crema/cafés y estampado tribal me inspiraron a armar el resto del outfit (¡¡que más tribal que flecos, ese estampado y plumas!!). Ya que solo iba a salir a pasar un rato con mi novio y chiki, quería un look sencillo, cómodo y fresco para el calor de Miami. Fuimos a un sitio que nos encanta de Smoothies y aparte tienen una torta de cambur/banana exquisita. Ahorita no se que le pasa a mi compu, me sale "error" en todas las fotos del blog y no se pueden ver, pero les estuve preguntando en Twitter y todo parece estar bien. Cuéntenme que les pareció el outfit! FELIZ VIERNES!!!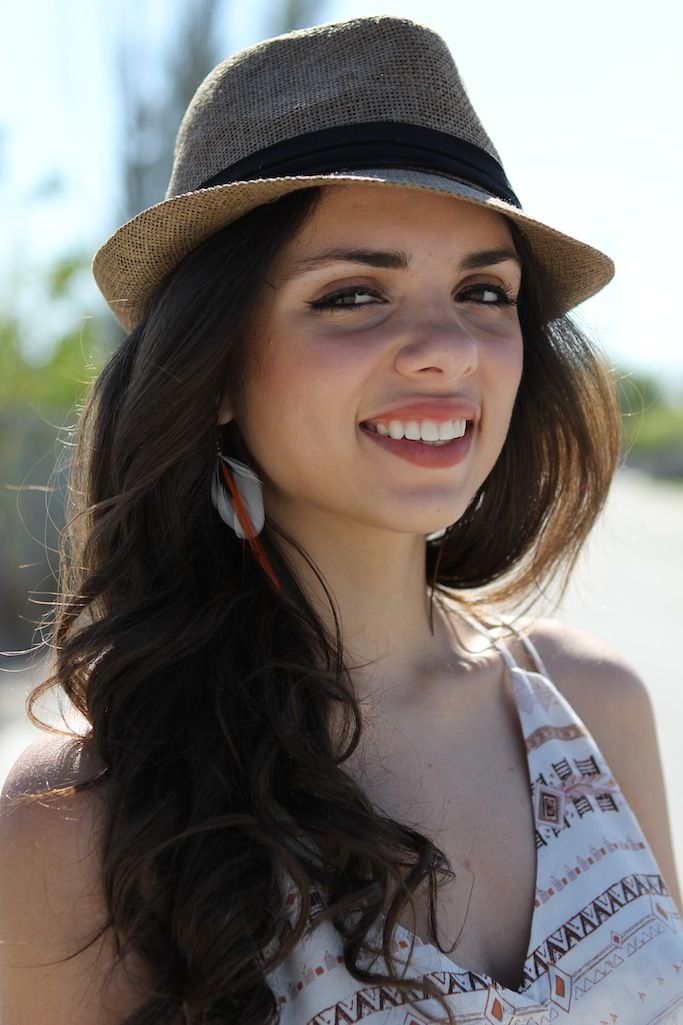 Skirt: c/o
OASAP
Top: Kirra "in ivory" (c/o
Pacsun)
Shoes: c/o
MIA Shoes "Teardrop"
Hat: Agaci
Bracelets: Forever 21
Bag: c/o
Mimi Boutique
Earrings: c/o
Fine Feathers Head