Wearing: Furor (maxi skirt, neon top, jewelry)
As I've mentioned, the past Wednesday I was a "runway model" for the day- alongside other amazing 5 Miami fashion bloggers- for the first Furor Moda fashion show. The experience was amazing, even though I was a little nervous because I'm definitely not a model (and I'm so short is ridiculous even thinking about a runway!). The fashion show was part of an event called RAW artists- this time held at the Stage in Midtown, which was full of art, photography, cool music, body painting, make-up artist, fashion, stylist.... and more! Every artists was showcasing what they do- even the one that did our make up (reason why it was so crazy and over-the-top- Furor Moda didn't choose it, it was ALL the makeup artist)- it was fun having a side mouth.. but not as fun getting the color that made me look brow-less!! (each model/blogger got a different color). I think of all us wished we had a natural or glamorous make-up haha. The hair-stylist did a super-tight braid that looked like a headband. The event was so much fun- the music was very good and there even was a painter that was dancing while creating his cool art. About the show: I'm so proud of Tati, I can't believe she did all of this by herself... she is so talented and amazing! Ok enough talking, hope you like the pictures (I'm going to add the links to all the clothing in case you like something!) XOXO!
____________________
Como les conté, el pasado miércoles fui modelo -junto a otras 5 blogueras- para un desfile de moda de Furor Moda. La experiencia fue increíble, estaba un poco nerviosa porque yo soy cero modelo (solo fíjense lo chiquita que me veo en la foto en grupo!!). El desfile era parte de un evento llamado RAW ARTIST, una organización independiente de artistas para artistas (arte, música, maquillaje, estilistas, moda, fotografía y más). Razón por la cual el maquillaje es tan loco, la que nos maquilló era parte de las artistas y nosotras se puede decirme que también fuimos sus "obras de arte". Se que es un poco loco y diferente - no tienen idea mi ataque porque no me gusta como se ve el amarillo en mi color de piel- cada una tenía un color diferente (los 7 colores del arcoiris- blanco y negro). Aunque fue divertido tener una boca de lado, creo que todas hubiéramos preferido un maquillaje natural o súper clamoroso (Furor Moda no tuvo nada que ver con el maquillaje/cabello, cada artistas estaba haciendo lo suyo). La del cabello me hizo una trenza que parecía un cintillo/diadema- y unos rizos con mucho volúmen. El evento estuvo muy interesante; la música súper chevere y hubo hasta un pintor que pintó en vivo mientras bailaba! No tienen idea lo orgullosa que estoy de Tatiana, todavía no puedo creer que planeó todo el desfile solita- todo quedó espectacular! Voy a poner todos los links a la ropa en dado caso que les intere, espero que disfruten las fotos! Un abrazo inmenso!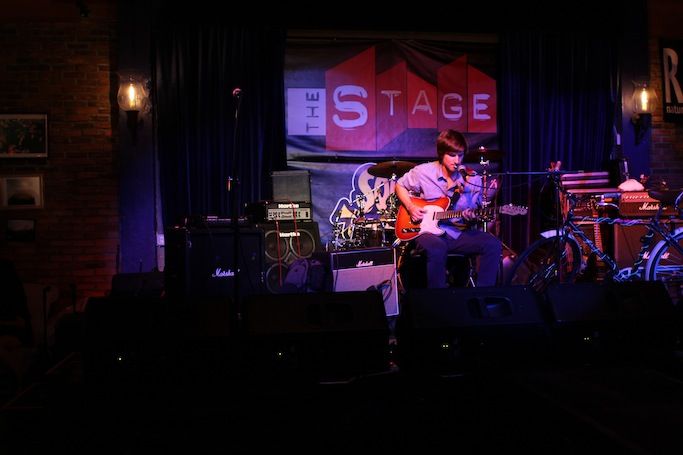 Painting + Dancing= AWESOME!
Bailar + Pintar = Lo maximo!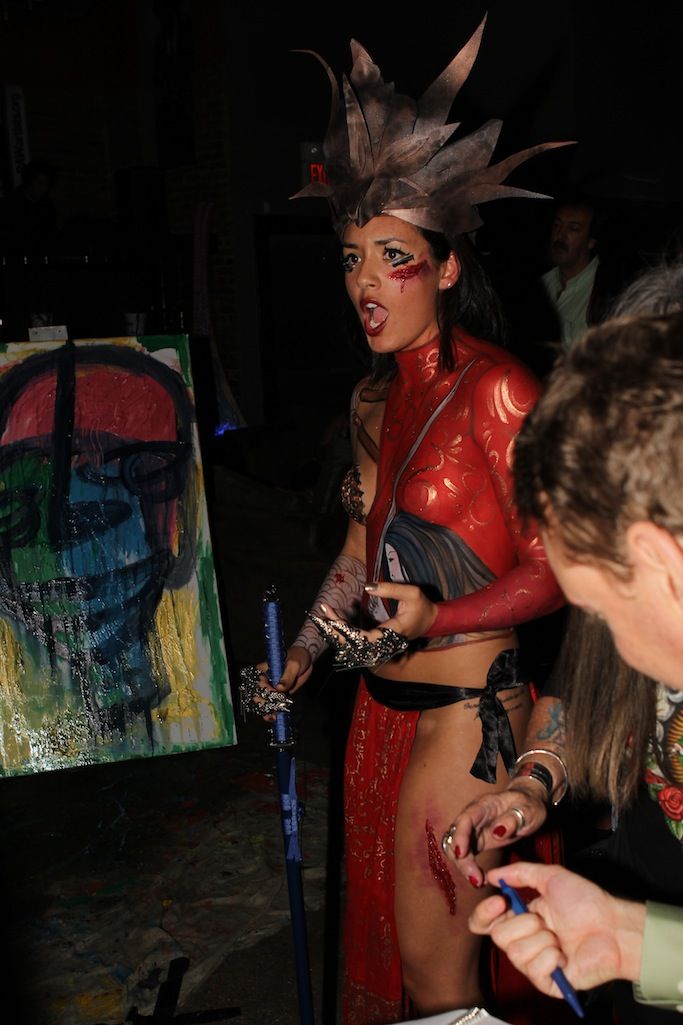 Annie-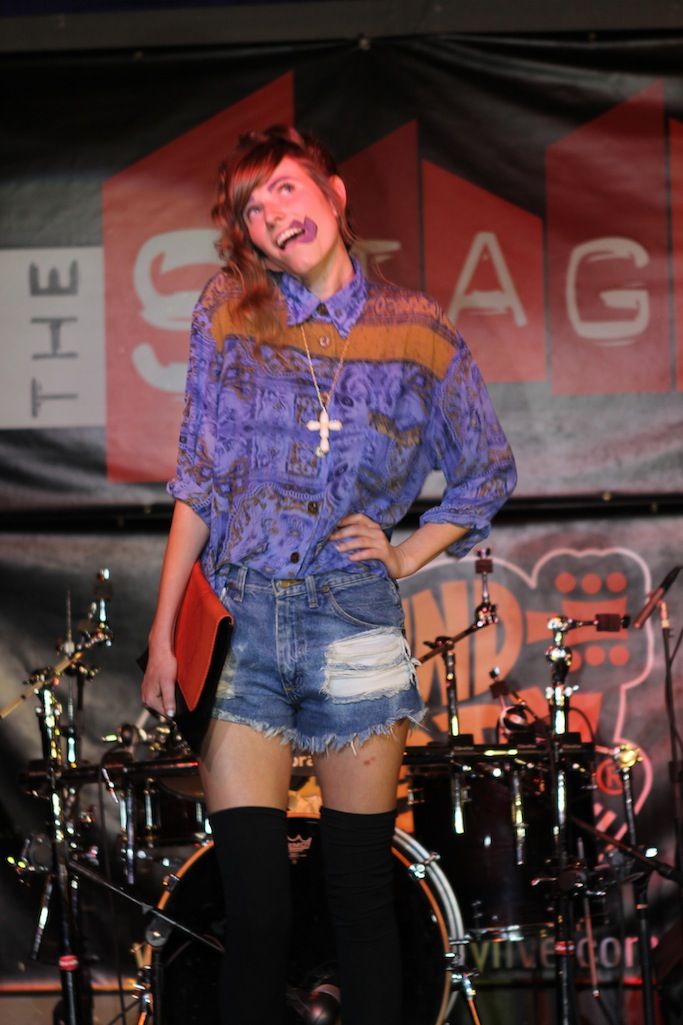 Kelly
,: Shorts, Top, Necklace, Bag, Jewelry