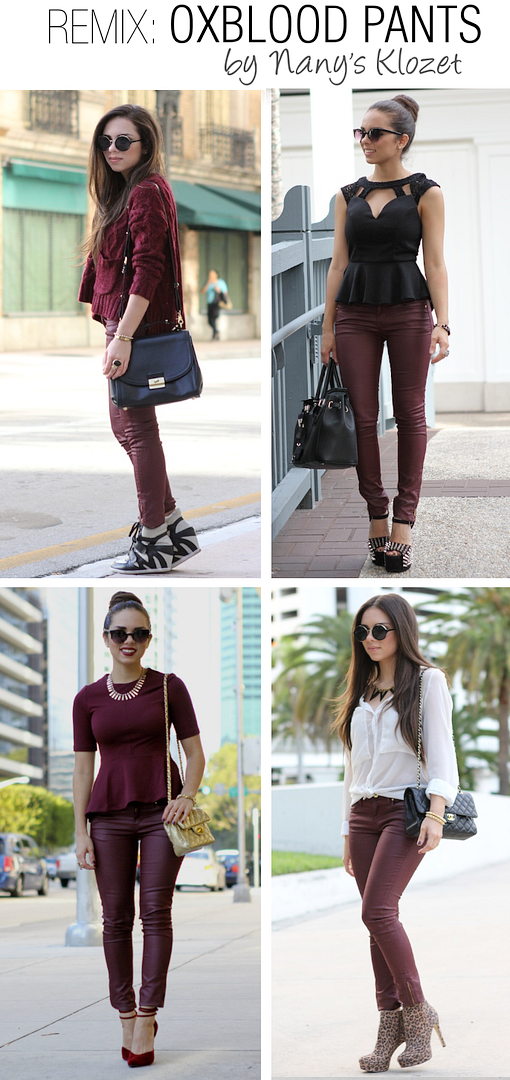 I always post "Remixes" on wednesday...but this week I was so excited and anxious that I couldn't wait to share my first video in a while....
10 dresses for 10 Holiday occasions
. Talking about videos, I actually wanted to do 10 ways to wear this pair of pants (just in case, they are form H&M)... I find the color so versatile that it goes with so many colors and prints. However, I found the solution to stop wearing them so often: I got an identical skirt... you'll see it soon :)
Let me know which was your favorite!
___________
Se supone que los remixes sean los miércoles, pero el pasado estaba loca por mostrarles el video de "10 vestidos para 10 ocasiones navideñas". Hablando de videos, el próximo que tenía en mente era 10 formas de utilizar estos pantalones, ya tengo todos los looks planeados....pero por ahora les muestro las 4 maneras como las he utilizado en el blog. Antes que se me olvide, son de H&M- siento que es un color tan versátil que esta ni me los quiero quitar... aunque ya encontré el remedio: ahora tengo una falda del mismo color jajaja- ya la verán.
¿Cuál es tu favorito?