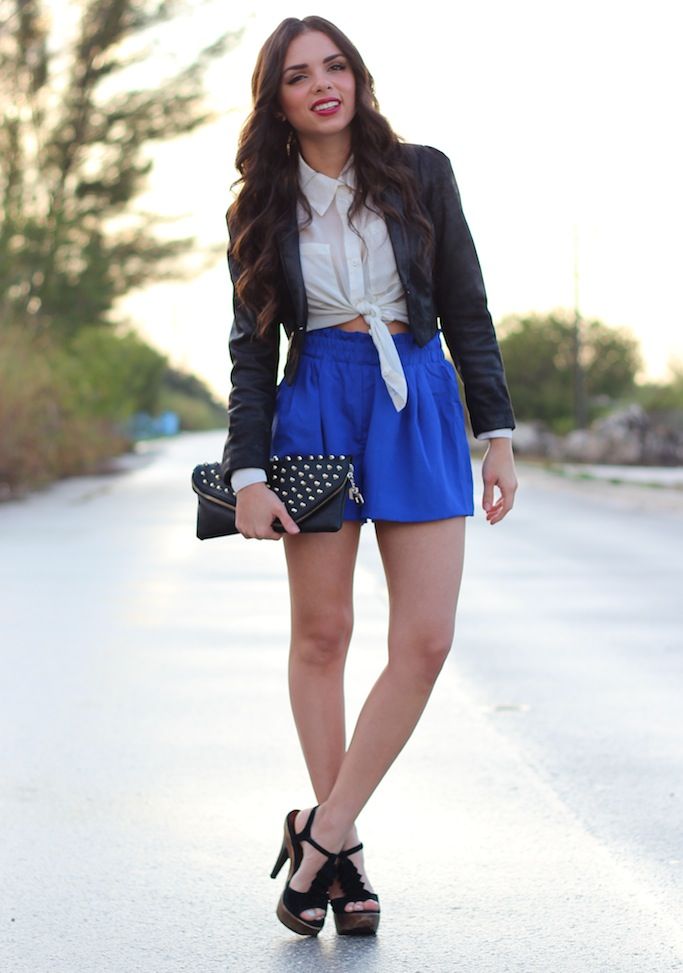 I feel like I haven't taken pictures in so long- but Miami wasn't cooperating with me (it has been raining the whole week, so it's impossible to take pictures outside)- and when it's not raining, my amazing "photographer" is studying/working. It rained today until 5pm- so we ran outside to take advantage of the hours we had before sunset (can't wait for summer and its extremely long days). As I've mentioned before, this week was midterm week so I was studying and doing projects like crazy (I have a couple of fun projects that I'll definitely share here when they are ready- one is an ad campaign for evening wear, the second one is a store window, and the last one is creating a collection inspired by a TV show. Finally I wanted to ask you for a little advice- one of my brothers is getting married in a month and I need two dresses (both casual, nothing over-the-top). If you have seen an amazing dress online, leave the link below please!! Have an amazing weekend! XOXO.
______________________
Siento que tenía siglos sin poner nada en el blog- pero los días han estado MUY muy lluviosos en Miami, lo que hace que sea imposible tomar fotos afuera. Hoy llovió como hasta las 5pm y aprovechamos que la hora que quedaba de sol (ya quiero que sea verano para que los días sean larguísimos y que el atardecer sea como a las 8-9pm). Como les dije, también he estado a millón- esta semana tuve dos exámenes y entregas de proyectos.. y la próxima tengo otros 2 exámenes más! Cuando estén listos les mostraré algunos trabajos- uno es la vitrina de una tienda, el otro es una campaña de publicidad para una línea de vestidos ficticia y la otra era "crear" una linea de productos inspirada en un show de TV. TambiénlLes quería contar que uno de mis hermanos se casa el mes que viene... y ando en la búsqueda de dos vestidos (uno para el civil y otro para la iglesia). Si han visto algún vestido lindísimo- pero casual, no es de vestidos largos- les agradecería mucho que me digan donde (o si tiene el link mejor!). Feliz fin de semana! Un abrazo inmenso!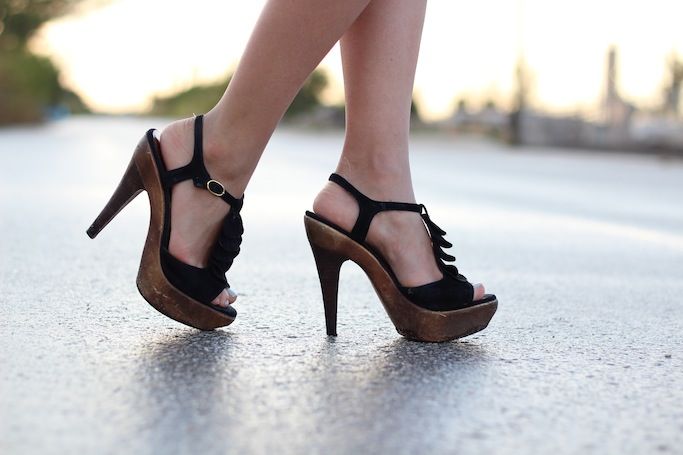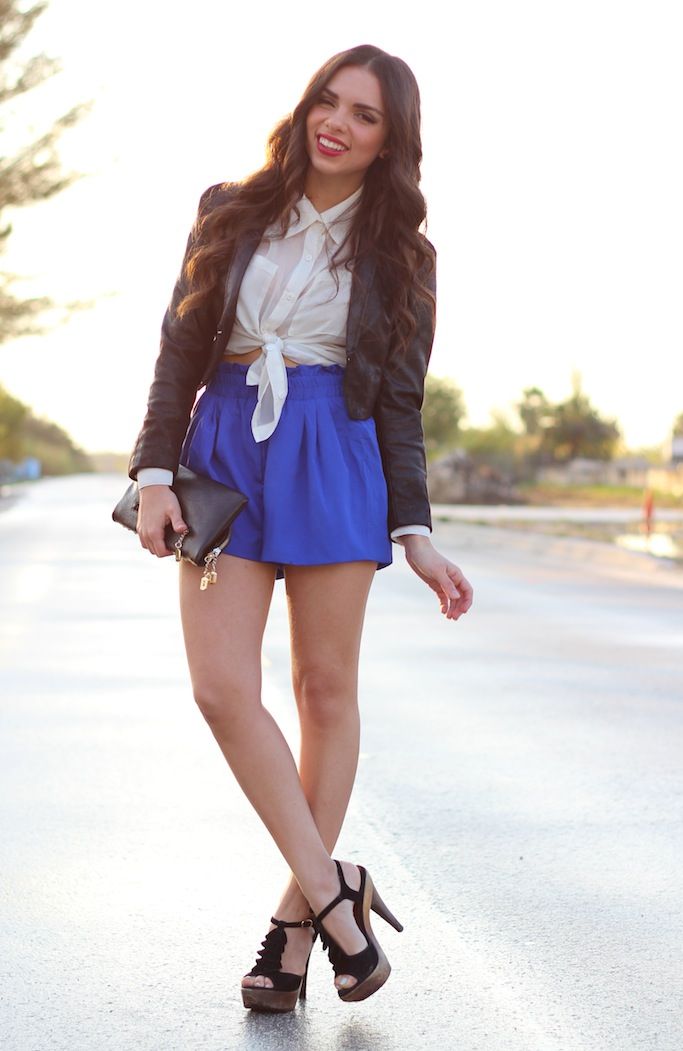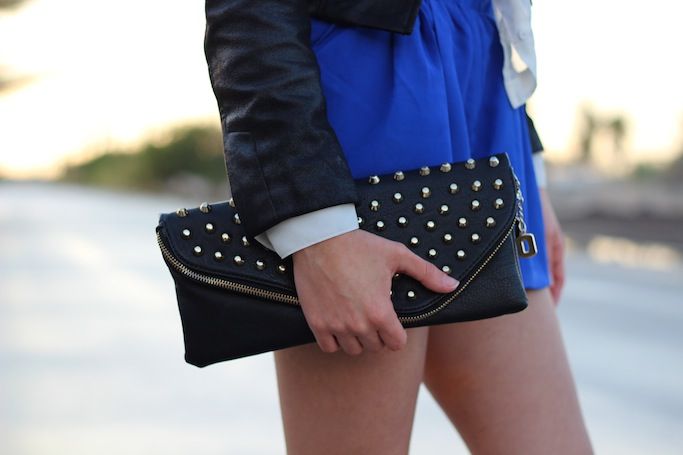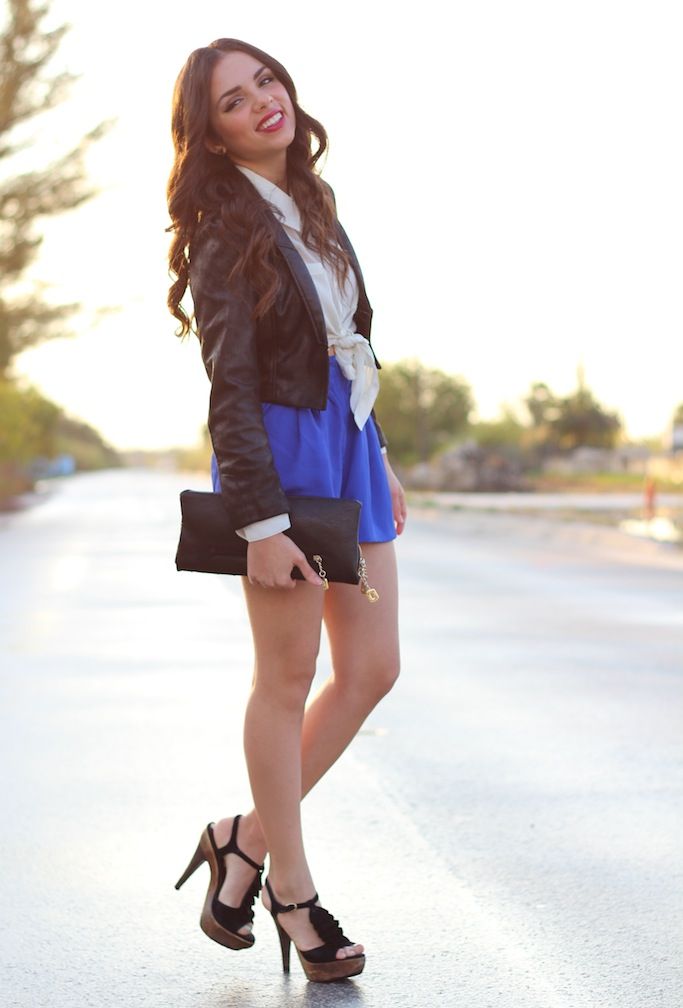 Shorts: c/o
Romwe
Bag/Cartera: c/o
Mimi Boutique "Colin"
Shirt/Blusa: Forever 21
Jacket/Chaqueta: H&M
Shoes/Zapatos: Steve Madden