For the past challenge-
wear neon-
I wanted to do more of a winter version in order to prove how amazing neon colors look in cold weather. However, Miami didn't cooperate with me and it was a little hotter than I expected- so this is a transition look.. from winter to spring (you can't even add some opaque tights if it's still a little chilly). I just wanted to post this outfit quickly, I have to keep doing a lot of projects and studying for midterms! Thanks for visiting my blog!
pd: don't forget to check out t
his week's challenge
. I can't wait to see your looks, I'll upload mine on Sunday!
_____________________________
Para el reto de hace unas semanas -usar neón- quise hacer una versión más de invierno porque era el outfit que tenía en mente (pero Miami, y su confesión de clima.. no me dejó hacerlo). Mi idea es que los colores neón no son solo para el verano, sino también para el invierno y la transición a la primavera. Este look también me lo imagino con medias negras opacas debajo ( en dado caso que el clima todavía este un poco frío). Espero que les guste esta propuesta- he estado a millón con muchísimos trabajos y exámenes, no he parado! Un abrazo grandísimo!
pd: ya publicamos el reto de esta semana (el domingo subo mi look y estaré esperando los de ustedes!)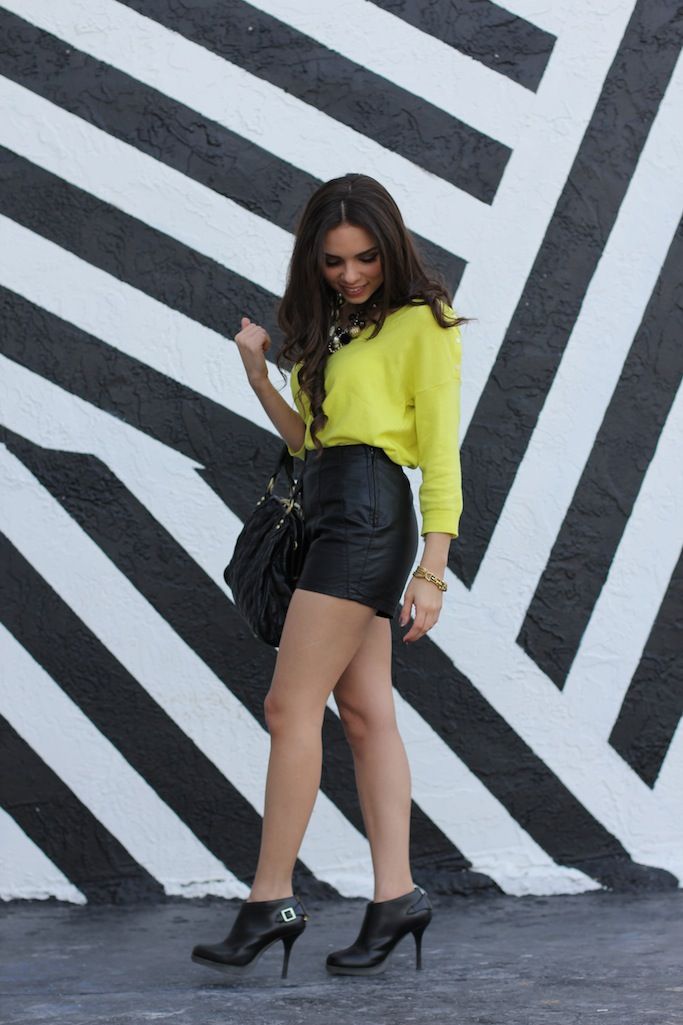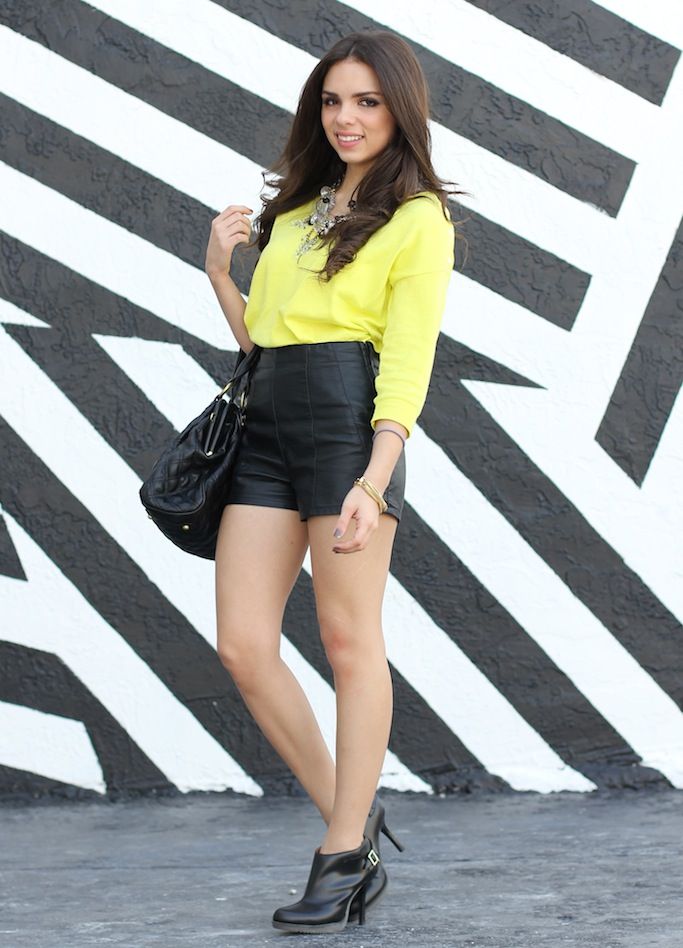 Shoes/Botines: c/o
Dr. Martens "Nevena"
Shorts: Forever 21
Sweater/Suéter: Old Navy
Bag/Cartera:c/o
Mimi Boutique "Justina satche
l"
Necklace/Collar:
c/o Flor de Maria Fashion
Bracelet/Pulsera: Henri Bendel (bday gift)