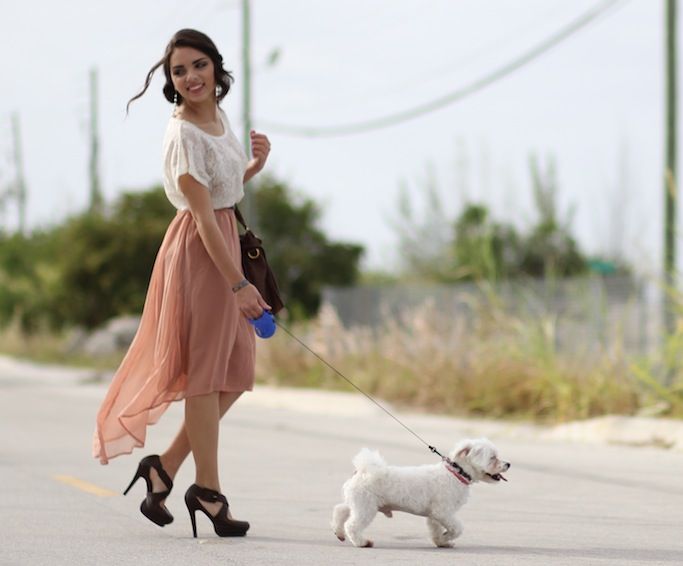 This week, my boyfriend and I are celebrating 5 years together (I know I know, we started dating during my freshman year in 2006!) Would you like to see a post full of pics of us throughout the years? I think this is the reason why I have been dressing a little more romantic than usual (hair do included and everything). Generally... when we take the daily pics, we leave Chiki in the house (or the car, depending on where we are going). So, I decided to take him out but it's so hard to take pics with him; he just wants to run around! If you want to see the tutorial on this hair do,
click here
(it's in Spanish because I did it last year but I think the steps are easy enough to follow just by looking). Thanks for stopping by! YOU ROCK!
oh btw, a lot of people have asked me what breed he is.. he is a maltese! :)
_____________________
Esta semana mi novio y yo cumplimos 5 años juntos (si si 5 años, yo no lo puedo creer - todavía se siente como si estuviéramos en el 2006!) ¿Quieren ver un post con fotos de nosotros a lo largo de los años? Y creo que por esa razón he estado vistiéndome con un estilo súper romántico (peinado incluido y todo). Generalmente cuando tomamos las fotos, dejamos a Chiki en el carro/casa- pero esta vez me acompaño, y se nota en las fotos que estaba emocionadísimo (aunque no me hace mucho caso, ni se queda sentadito posando!). Si quieres ver el tutorial de como hacer este peinado,
haz click aquí.
Gracias por visitar mi blog, en serio que son las mejores! :)
Por cierto, me han estado preguntando que raza es mi perrito... es un maltés!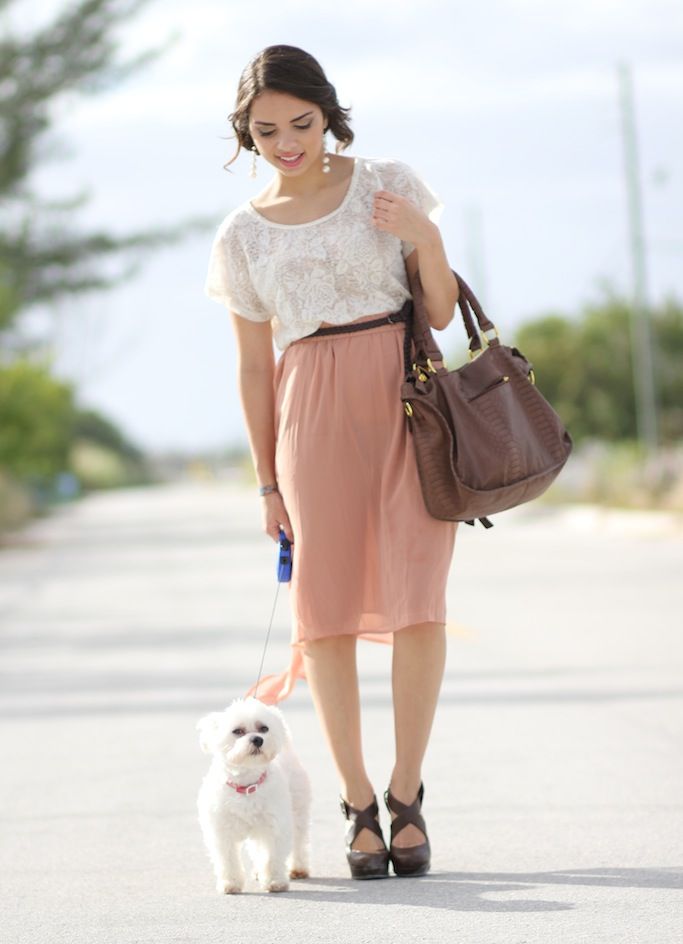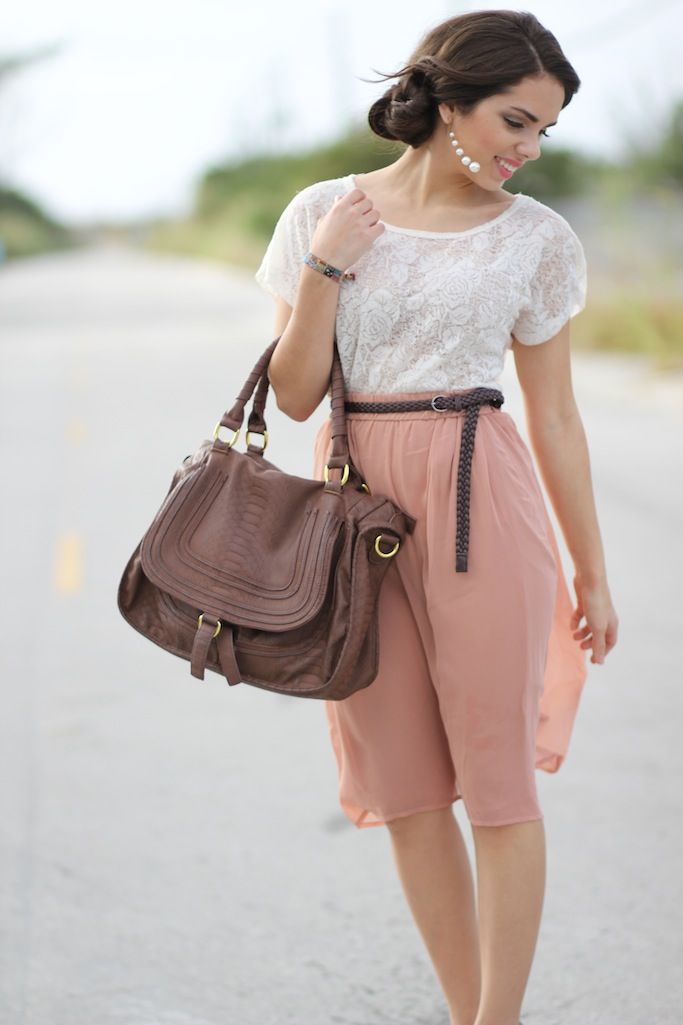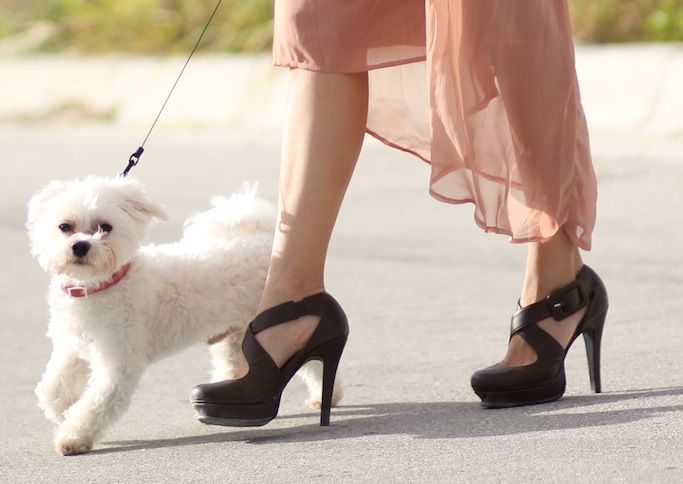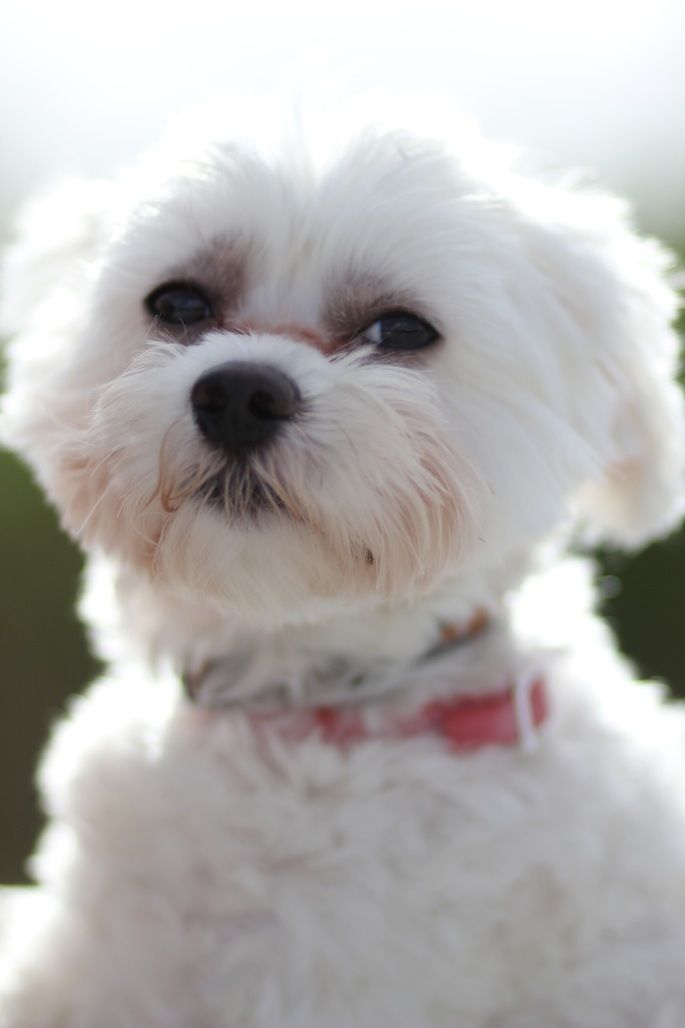 Top: Forever 21
Shoes/Zapatos: Forever 21
Earrings/Aretes: Forever 21