Hey everyone! Hope you are having an amazing weekend! One of the best things about blogging has been meeting so many amazing people...including my big sis and blogger bestie:
Flor de Maria
. She was in Miami for a couple of days since she gave a fashion seminar with Carmen from
Viva Fashion
. On Friday, I picked up Flor from the airport- then we headed to my house to get ready, and play dress up as usual (she ended up wearing one of my skirts and I borrowed her necklace). Then we picked up Tatiana and had a late lunch at this amazing ceviche restaurant called "Ceviche 105"- Flor says that it's the best ceviche she has eaten in a while... so we totally recommend it. About my outfit: I was dying to wear this asymmetrical top from
2020Ave
(since I'm petite, it works as a dress when I don't tuck it in- like pictured). I decided to go a little grungy with the booties and the hat! I hope you liked it! XOXO **btw big thanks to Tati for being our photographer of the day**
_____________
¡Hola a todas! ¡Espero que estén pasando un bonito fin de semana! Una de las mejores cosas de bloguear, ha sido conocer a tantas personas...incluyendo a Flor de Maria, a quién considero mi hermana mayor y una gran amiga. Ella estuvo en Miami por un seminario que dió junto a Carmen de Viva Fashion; así que mi viernes empezó yendo a buscarla al aeropuerto. Después de estar un rato en mi casa, arreglarnos y por supuesto, compartir ropa (ella esta usando mi falda y yo su collar), fuimos a buscar a Tatiana de Furor Moda y de ahí seguimos al mejor restaurante de ceviche al que he ido: Ceviche105. Flor dice que es el mejor ceviche que ha comido desde Perú, así que se los recomendamos de corazón. Sobre mi outfit: no pude esperar para usar esta camisa asimétrica de 2020Ave- la parte de adelante me queda lo suficientemente larga como para usarla como un vestido...así que ya la verán de mil y una formas. De resto mantuve el look un poco grunge con los botines y el sombrero. Espero que les haya gustado! **Mil gracias a Tati por ser la fotógrafa**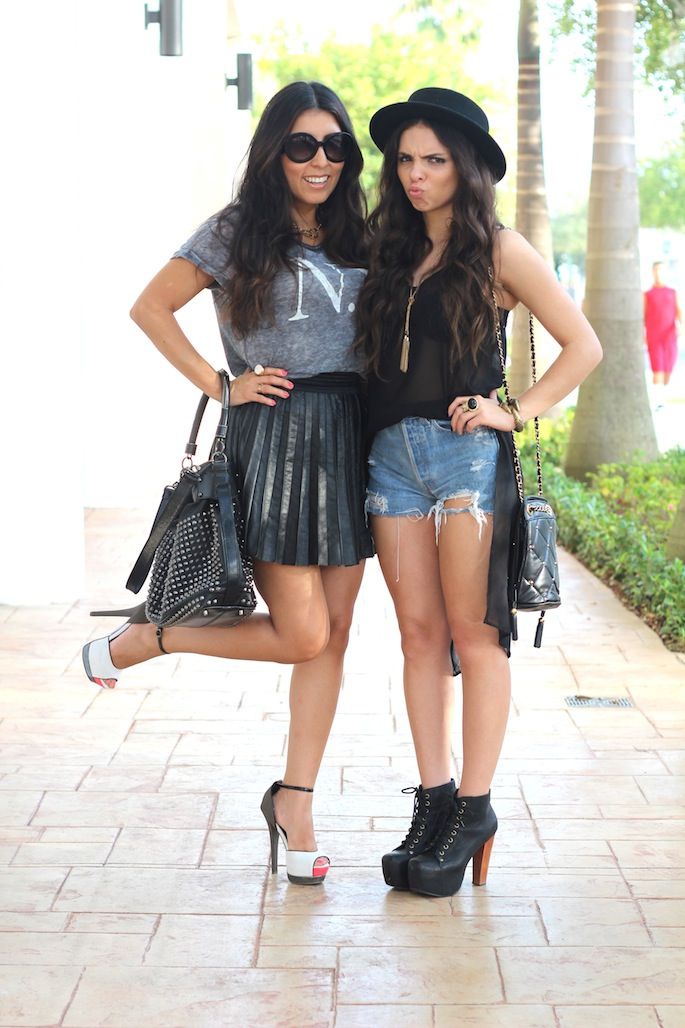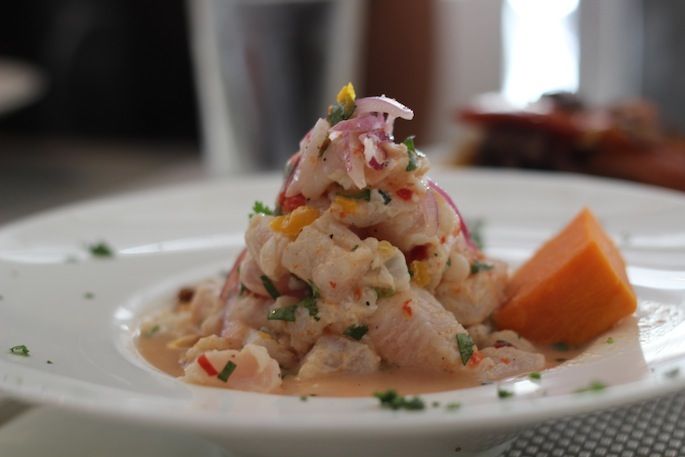 The delicious ceviche!
El ceviche!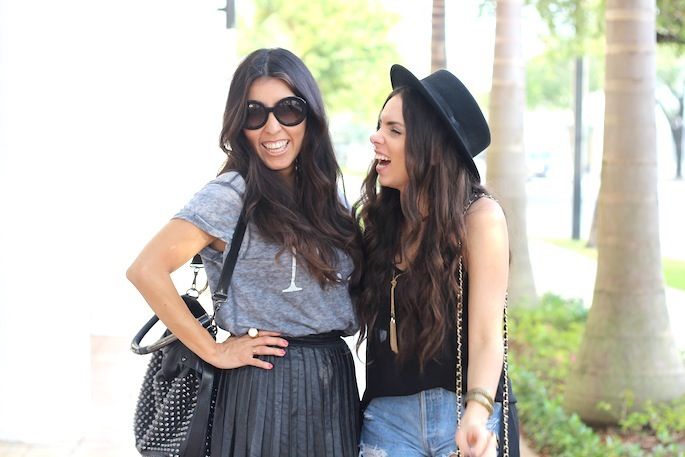 Being silly!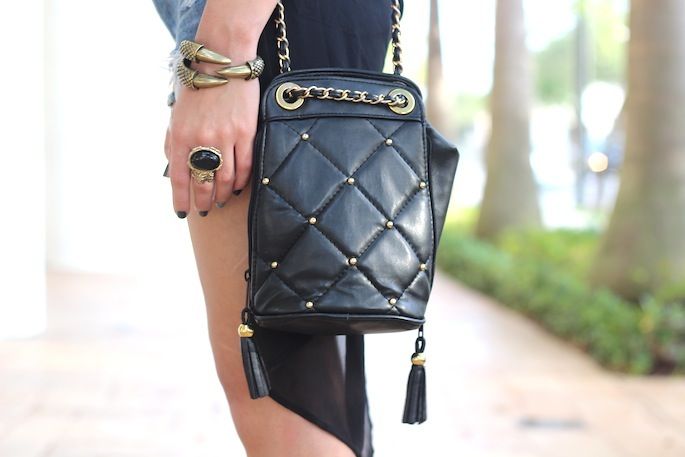 Top:
c/o 2020Ave
Shorts:
Urban Outfitters
Hat: Forever 21
Bag: Vintage
Shoes: J
effrey Campbell "Litas"
Ring:
Ebay
Bracelet:
Ebay
Necklace: Old Navy- borrowed from Flor.